ACOREX PRODUCTS HAVE SECURED THEIR POSITION IN THE "SHOWCASE OF THE BEST INTERNATIONAL WINES"…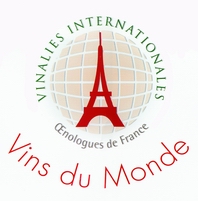 It is not by chance that the prestigious wine competition "Les Vinalies Internationales" is called "the showcase of the best international wines". Annually the best skilled professionals gather to form an authoritative jury in France under the auspices of the International Union of Oenologists and the International Vine and Wine Organization and to define which best wines are worthy of an honorable place in the new edition of the annual catalogue "1000 Best Wines of the World".
Acorex Wine Holding is the only Moldovan wine company, which has consistently won awards at that prestigious wine forum for the last three years in a row. This year the jury awarded silver medals to the following Acorex wines:
Acorex Reserve Chardonnay 2004
Amaro de la Valea Perjei 2003
Legenda Pinot Noir 2003
Albastrele Sauvignon Blanc 2005
You can acquire the wines which bear the awards of Les Vinalies Internationales 2007, joining our VIP Private Collection program. For further details please refer to www.acorex.net.